There are two main reasons why people put people put of going to Cuba, one is that they feel it is a difficult place to visit due to the confusion on requirements to travel to this place. The other is the media created hype about Cuba being unsafe.
This leaves many travelers confused and wondering if this island nation is worth the visit. After several trips to his amazing island, I'm here today to convince you to not only leave Cuba on your bucket list but to move it to the top.
It's unlike any other country
Where to even begin to explain this??? It is a difficult one, as what Cuba has to offer is a 'feel'…
Sure, it bring the 'time capsule' expect that we hear about. In many ways you will be stepping back in time, definitely. It will bring a slower pace of life than we are used to in the western world – and that is definitely a good thing!
You'll definitely uncover some amazing history and meet beautiful people.
But most of all, Cuba has its way to make you question what is truly important in life? What it is that really bring you joy?
It is definitely an atmosphere you have to experience for yourself.
Cubans are the most welcoming people ever
It is not unheard of for a tourist to turn up at the airport, end up chatting with their driver, to find themselves at a family dinner ending up with life-long friends. You may think that it's just because you were paying for a service to start with, but it's not.
I got the same feel walking in the country site.. it was like coming home! Although it was people whom I never met, waving at me, stopping for a chat, welcoming me in. People that weren't providing a service, they were just intrigued and wanted to know more. It is actually the kind of welcome I used to have in the country side, visiting relatives once upon a time…
Somewhere along the way, we in the western world, seem to have lost that.
Music is everywhere.
There's something about Cubans and music…and I love it. You'll find it everywhere! Restaurants, down the streets.. Heck, the other day, my husband filmed the horse cart driver and a musician just burst into song in the middle of the streets of Trinidad.
It's uplifting, vibrant, happy aaaaaaand, you can't tell me that you don't find wanting to shake your booty to the beats. There's just something about these rhythms that make you feel sexy!
Do you love tropical beaches?
Imagine this picture… White sand, azure water, pina colada in your hand (and one always ready when you need another), calm, warm water and most of all, not too many people!
I'm sure you'd want to be there now, especially in time to get away from cold winter months!
Sure, there are plenty of beaches in Cuba that are over crowded. Ones in hotel areas… But there are still plenty of beaches around, that are just as beautiful, without the tourist crowd. When you travel on a small group tour, you may just find yourself on some of these not so well known beaches.
Disconnecting = True relaxation
I have to say this is one of my most favourite things about Cuba!
Australian cell phones don't work. So I can chose to not get a data sim, not be connected. It's truly a bliss not constantly hear a ding for one reason or another and not be connected to the internet as if it was an umbilical chord sustaining life.
You can these days choose to stay connected, although it still has its intricacies. You'd have to order a tourist sim before your travel. You'll have to get a charge package that has set rules around it that change each month. Or you can choose to get a wifi card. These can be handy… But even if you do get it, I'd recommend to stay off the web as much as possible and immerse yourself in all that Cuba has to offer!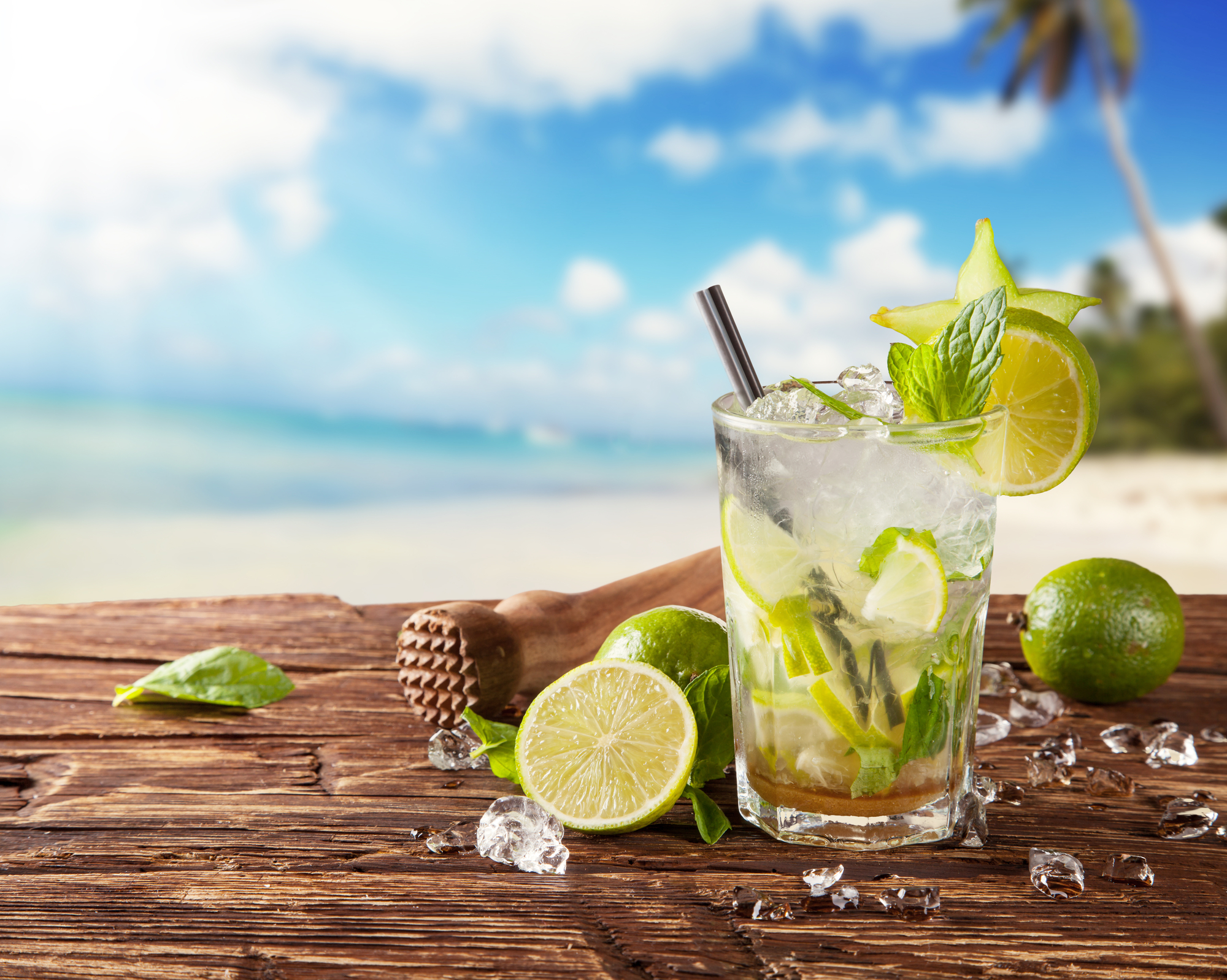 Having a bad day? A mojito can fix that
Now, I don't think you can have a bad day in Cuba on a holiday. But you may find that your plans have been derailed and are running on Cuban time (where manana means never) and this is certainly not something we are used to in the western world with our tightly planned schedules.
So, if you find that your plans have been derailed, take a breath and have a mojito!
I for one have tried mojitos all around the island. It is my drink of choice in this country, after all, it's like a salad with all the mint and lime in there. And each place seems to make it a little different.
One thing in Cuba is that they free pour the rum, so it may be too strong for you. Drink responsibly!
Cuba is still relatively "untouched".
Especially if you go past the Havana boundary line! (or the resort section line)
We actually cannot wait to go past Trinidad again and show you're the east! Some areas in that way are truly hidden gems! Baracoa for example harbours much history, the best food and beautiful, protected areas to visit. Given its distance from everywhere else it is often missed by travellers.
Do yourself a favour, get out there and discover.
Let's go with the obvious…do you like cigars?
And even if you don't…
I'm not a smoker. Definitely not a cigar connoisseur, but even I truly enjoyed to learn from the farmers of Vinales, the cultivation process of tobacco and preparation of a perfect cigar. Learning about the process being passed down through generations, the traditions of cigar rolling paired with story telling and seeing the way they live today.
And whilst there were no virgin's or their thigs involved in rolling the perfect cigar, it certainly worth giving a sht at making your own or even having a puff.
Cuban food is delicious
Over the years, I've heard many a traveller complain about Cuban food.
My first question always is – did you stay in a hotel??
Because real traditional food is absolutely delicious. Tender meat, fresh salads, wholesome meals – always way too big!
If you are waiting for the food to be drenched in some sort of sauce, you won't have that. Everything is prepared from scratch with fresh ingredients that are also natural, organic and in season. Nothing is forced, nothing is artificial. All pure delicious goodness.
In saying that the food scene is also catching up to the rest of the world, quality and variety, especially in Havana, is definitely increasing.
Cuban food is both tasty and affordable.
Cuba is safe for travellers
Whilst most western travellers ponder if Cuba is safe to travel to given all the news they hear from media, I had a different vision of Cuba and safety before going there.
Having grown up in a communist country that then changed to the capitalist world when the iron curtain came down, I couldn't wait to go there and regain the feeling of being safe. I remembered being able to walk the streets late night and not be alarmed or threatened. I remembered not having to worry about getting home safe.
If you have Cuba on your bucket list, the best time to visit it is now, before the changes sweep through this wondrous time capsule and you miss the charm that intrigues travellers. Not sure how to get started on planning your trip? Check out our small group tour itineraries that will take you off the beaten path and will see you collect memories of a lifetime.