Are you intrigued by the mystique and history of Cuba? It has an underlaying charm that attracts visitors from far and wide, but what is it that makes this place magical? Is it the old American cars on Cuban streets that are kept running by the ingenuity of the local mechanics? Or is it the mesmerising sounds of the local rhythms of the cha-cha, salsa or the bachata? Is it the white sand beaches or the turbulent history? Whilst these add to the allure, the magical ingredient to Cuba is its people.
Learning about their lives, their way of life, their history through their own words brings a whole new perspective to Cuba and life itself. You won't experience that through an all-inclusive hotel package tho! There is another way… A way that you can go past the boundaries of Havana and get an insight the real Cuba, and that is through a sustainable small group tour company like Simply Cuba Tours.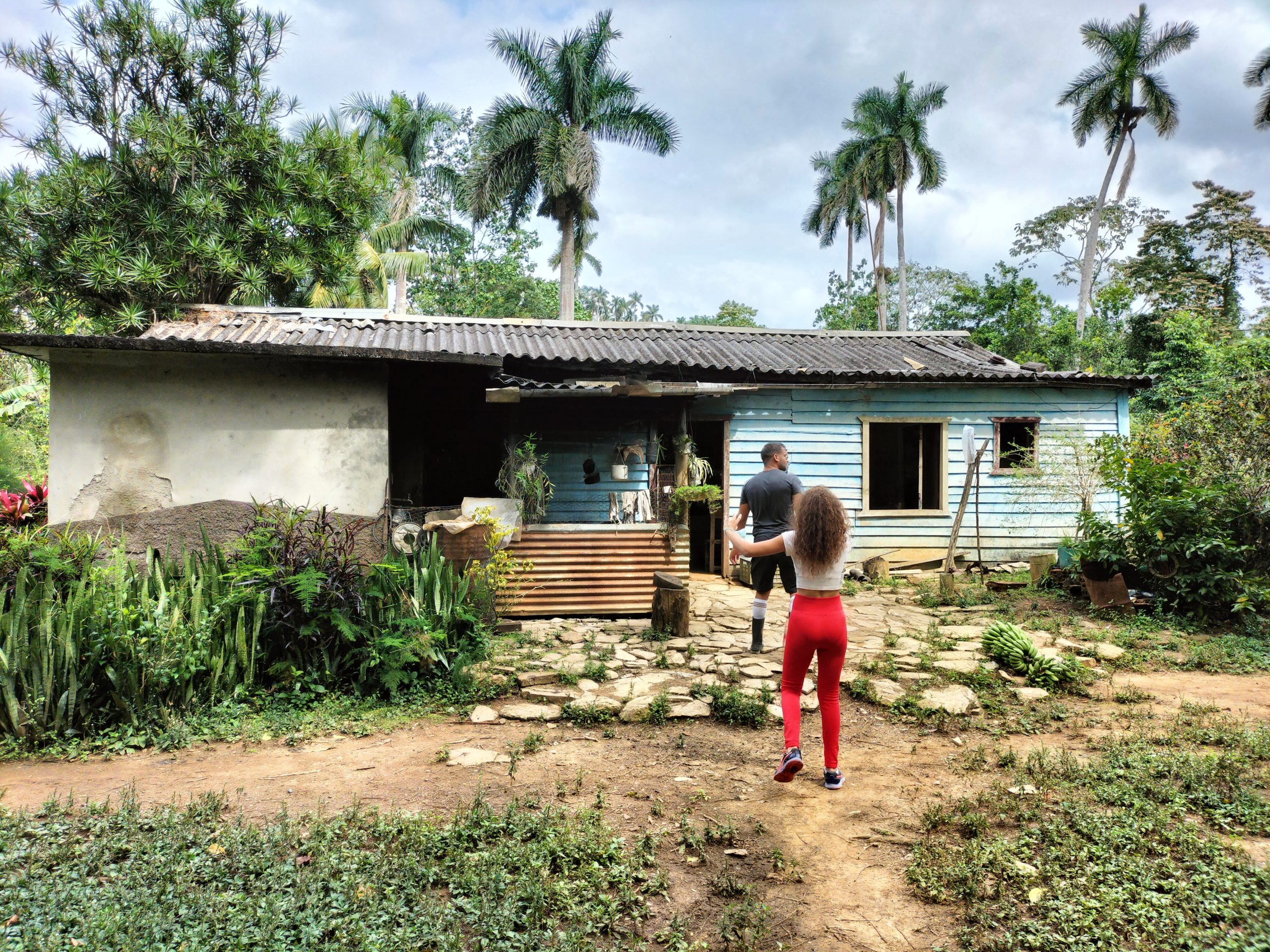 What happens when you join a small group tour?
You can meet up with other like-minded people from around the world, and share travel stories whilst creating new memories and building friendships. Your itinerary is set for the time of your tour, designed to bring you a great experience and insight into the country. Your transfers, transport, accommodation, activities, and meals* (check each itinerary for details) are included. No need to try to wade your way through finding information or trying to book things ahead, it's all taken care of. What's even better is that you have a licensed, experienced local guide on hand to explain customs, share history, help you translate, keep you away from scams, answer any questions or help with any challenges that may arise. Cuba has some intricacies so insider knowledge goes a great way!
What will you see and experience?
The focus is on slow pace, immersive, sustainable travel. Places are chosen to give you the experience of Cuban life, from the city to the countryside. Always staying in local casas in areas where everyday Cubans live, giving you an insight of Cuban life. Staying in casas, you are provided with traditional Cuban breakfast each day, whilst in the evening you get a chance to try the local cuisine in the paladars or at the local farms.
Depending on the duration of your stay, you'll see several places, yet your itinerary is never rushed, there's always free time built in for your own discovery between salsa classes, nature walks, museums, cocktail tasting and more. The aim is to give you various Cuban experiences whilst supporting local communities and small businesses.
It's great to see that sustainable travels is no longer about doing the least amount of damage, but the most amount of good! So we always focus on ensuring that our itineraries benefit both the traveller and the areas we visit.
Start at the heart of the nation..
We always start the exploration of this wonderful country in Havana, the heartbeat of the forbidden
country. Since its foundation in 1519, Havana has had a rich history of piracy, colonialism and
mobster rule. It survived two independence wars, a revolution and the continuing US trade
embargo. Whether it's the amazing spirit of the people, or the charm of the majestic buildings, you are sure to fall in love with the place.
Discovery on foot and of course in a classic car are a must to immerse yourself in the experience this city has to offer.
Discover outside of Havana?
It's not a well-known fact that Cuba offers a pristine nature paradise. Lush green jungles, rich birdlife, pristine waters, white sand beaches. Perfect spot to fine tune your nature photography skills!
Viñales, is a national park, an agricultural region in the west of Cuba and is one of the regions to produce the Cuban cigar. This magnificent natural rural setting is far from Havana's hustle and bustle.
With traditional agricultural fields of mainly tobacco, mesmerising mogotes and plenty of bush tracks it is a perfect place for a Cuban adventure. It is hard to put in words the beauty of this place, with the natural flora and fauna being characterised by many local endemic species.
Soroa is a hidden gem only 85kms from Havana. With the sun glistening off of the beautiful flowing waters of the area, you will be amazed to see the rainbow rays shining off of the surface – thus awarding the region with the affectionate nickname 'The Rainbow of Cuba'.
Further south to the French colonist Cienfuegos, settled in 1819 around the most spectacular and natural bay in Cuba bringing their elegant, classical architecture, wide, airy streets giving it a modern, spacious feel. If Cuba had a Paris this place would be it. The elegance of the place combined with a feisty Caribbean spirit and lingering Spanish influence, earnt it not only the nickname 'Pearl of the South' but also a UNESCO Heritage Listing in 2005.
We can venture to Trinidad, a perfectly preserved Spanish colonial settlement where the clocks stopped in 1850 and haven't yet started. Most people recognize this city for its beautiful but crumbling yellow bell tower that graces the cityscape, but there is truly much more hidden in the streets of Trinidad. Declared a World Heritage Site by UNESCO in 1988, Cuba's oldest and most enchanting 'outdoor museum' and the cobblestone streets, horsing carts, well-kept colonial atmosphere with ornate buildings and garden terraces give this gorgeous city a romantic, old charm that is hard to beat.
And there's so much more to see, really depends on how long you wish to spend discovering this country!
The best thing is, in a small group tour you can get further and experience more than you would on your own. Intrigued? Check out our itineraries…