Embarking on a responsible and environmentally-conscious trip isn't all about choosing where to eat, sleep and visit. It also includes how and what to pack for your trip. How can you make sure you're making the right choices and keeping your plastic waste and carbon footprint at bay?
Let's face it, packing our bags is probably one of the worst tasks to do before travelling abroad. There's always that worry in the back of your mind that you've forgotten something, especially for those packers who leave it till the last minute! We aim to help you not only feel prepared and ready to go, but also comfortable with the fact that your packing choices are helping you reduce plastic waste and your carbon footprint whilst traveling.
The best way to organise your needed packing items is to categories them into efficient little groups. Groups such as clothing, toiletries, medicines, snacks, carry-on essentials and photography gear. Remember, we are a sustainable tour company, these items provided are environmentally considered. We also encourage you to pack lightly, to reduce those carbon emissions. This also allows you to leave room to bring back some Cuban memories!
Clothing
Obviously, you will need to bring enough clothing to last for the duration of your trip, underwear, socks, bras, t-shirts, dresses and the rest of it. But that doesn't mean you need to go out and buy a whole new wardrobe!
Let's be honest, most of us have enough clothes to take on a trip and we likely don't need to buy anymore. Various sources suggest that in the hidden depths of our wardrobes, there are 20% to 50% of clothes we never wear. Often, we don't wear these garments not because we forget about them after we got bored of them. So here's an idea! Rediscover old clothes for your holiday. Dive into the hidden corners of your wardrobe and pull out those hidden items that you can show off as new.
Plan out what you need to wear each day, don't short yourself but also don't overdo it. Cuba may be beautiful, but it isn't a constant fashion parade!  Casual shorts, t-shirts, dresses are perfectly acceptable. Flats for shoes is the best choice for roaming the streets. And if you travel with us, you'll be pretty active outdoors, so do consider comfy walking shoes that can suit a light trek or the back streets of Havana.
Even your night sports will accept smart casual, so no need to pack cocktail dresses.
It can get down to 12 degrees in the dry season, so a warm cardi or jumper is advisable, and would recommend your rain coat for any season, just never know your luck. Leave your wardrobe at home and bring just what you need.
And here is an idea! If you still don't love the items you pulled out from the blackhole of your wardrobe, leave them behind!
If you wish to do some laundry over in Cuba we can arrange it with your casa owner, you may just want to consider the season and length of time things may take to dry. Driers are not common, we rely on the forces of nature here.
Toiletries
Apart from the harmful chemicals in toiletries, there is the plastic waste that goes with them. So we ask that you do not use the travel packs when it comes to toiletries. Due to their size, it means they create additional plastic waste. Something we aim to reduce. Carry the normal size, If you have stuff left over, you can always leave it behind. Trust me, it will be appreciated.
Avoid taking an excessive number of toiletries, just pack the essentials. Some of these are soap, deodorant, toothbrush and toothpaste, necessary hair products, eco-friendly sunscreen (avoid ones that contain these destructive chemicals: oxybenzone, octyl methoxycinnamate, butylparaben and enzacamene.), non-chemical insect repellant and makeup. Woman's hygiene products are a struggle to find in Cuba, so if there is anything you might need definitely bring it. To make sure you don't forget any toiletries note down anything you use in your daily routines and add it as part of your list.
Also, if you can fit in some extra, it is the perfect gift you can give to your hosts. Shampoo, Conditioner, Toothpaste, moisturizer are gratefully expected at all times.
When it comes to choices, consider bamboo tooth brushes, reusable razors, chemical free hygiene products. Your body and environment will thank you! Even better if you purchased these at your local small business.
Medicines
Only you know yourself what personal medicines you need to bring. Make sure you definitely have these on hand! If you regularly take prescribed medications, make sure you pack extra and in different places in case you lose any. Also, ensure that you have your prescription with you as well, in case questions are asked.
Also consider some basic medicines like pain relievers (Panadol and/or Neurathian), hydralite, multivitamins, Imodium, charcoal tablets, cold and flu tablets. If you are in need of these, and you are lucky enough to find any, they can be pricey. Also consider the likes of a small first aid kit (we will also have first aid supplies), lip balm and vitamins.
Snacks
Everyone gets peckish occasionally! Whilst you may be able to pick up some fresh fruit along the way, snack bars, take away shops, or ready to buy snacks are unusual finds in Cuba. That's why we advise you to bring some snacks for yourself if you are known to snack in-between meals. Snacks that are high in protein and fill you up are perfect. Some of these may be nutrition bars, veggie chips, roasted chickpeas or nuts (just be aware of other's allergies). Make sure you don't leave your snack rubbish anywhere and try to avoid bringing plastic packaged foods.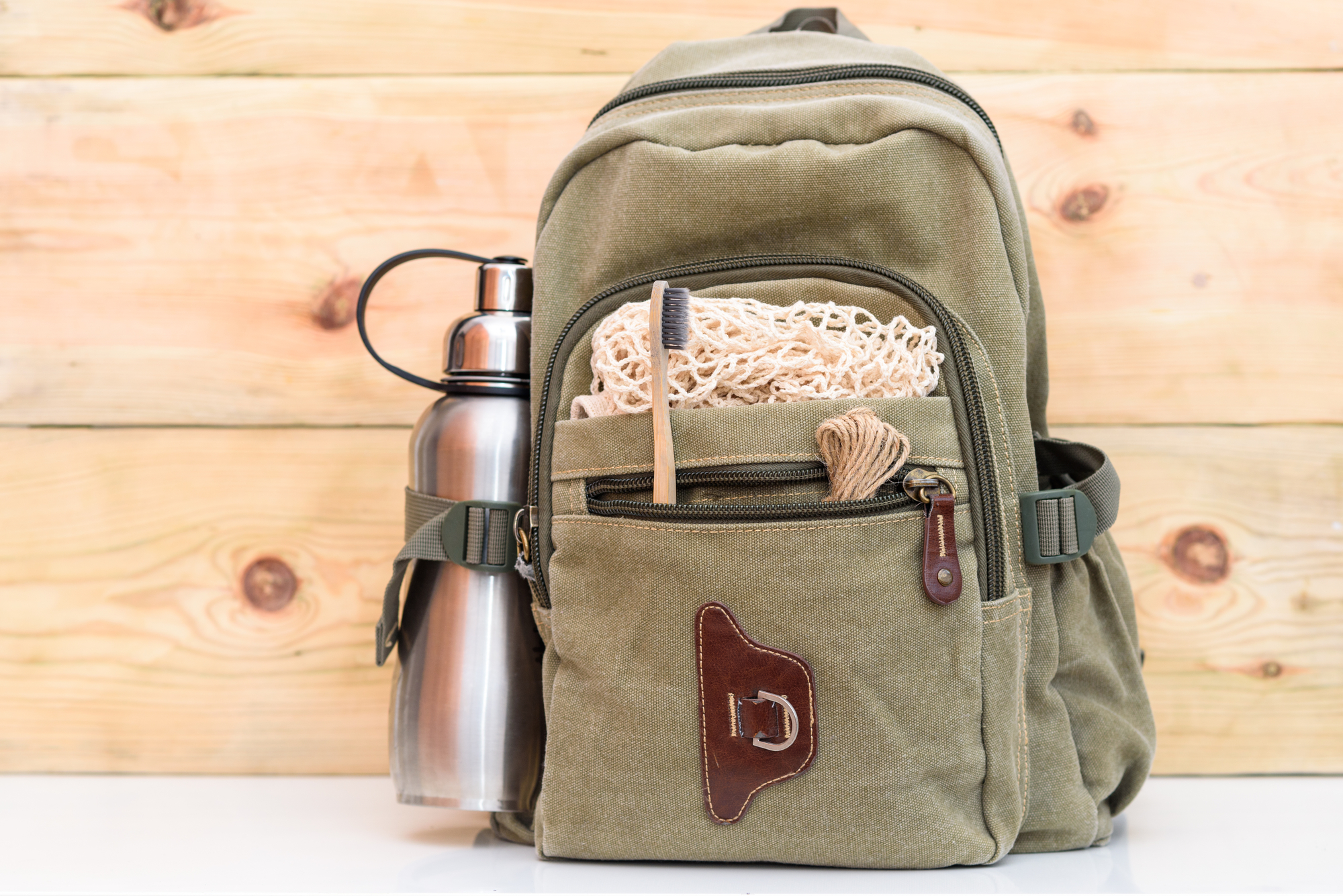 Carry-on Essentials
These are the items you will most likely be taking as hand luggage or other entertainment items you may pack. Obviously, once you are in Cuba, you'll be busy discovering, but you may want to consider these items for your travels to and even in Cuba. Things like your mobile phone and its charger, a book or kindle, earphones and a tablet or laptop. Make sure you also have an adapter for Cuban power points! A charger pack is also handy in case you are faced with several hours of blackouts.
Other important carry-on luggage you may consider is cash and credit cards, a travel pillow, itinerary and a reusable (non-plastic water) bottle! Yes, your water bottle! Just in the US over 50 billion plastic bottles were used last year. Imagine the impact we can have on the environment if we all use a reusable water bottle.
Leave the jewelry home and also make sure you remember your passport!
Photography Gear
Most of our tours are photography focused. You will need to bring your own photography equipment with you. Definitely no drones tho!
It doesn't have to be fancy. In fact a lightweight, multi-use camera may be your best option, as you will spend a lot of time discovering on foot, you don't want to be carrying a 40kg backpack everywhere. So remember your camera bag, plenty of back up SD cards or USB's, different lenses, maybe a travel tripod (really is not essential) and a laptop to load your pictures on – always say, backup, backup, backup. Make the most of your opportunity be having the right photography equipment!
We haven't covered everything in this blog, just some of the must-haves, make sure you download are 'Sustainable Packing List.' Read it carefully and tick off the items as they are put in your travel bags. This will get you 100% ready for your trip and remove the daunting worries that come when packing before going abroad. It also helps to jog your memory by chatting to avid travellers or may be even drop us a line, we are always happy to help out. Remember – No question is a silly question.
Now that you have packed you bag! Let's get your sustainable small group tour booked to make a difference. Choose from one of our tour itineraries.