Near the eastern tip of the island and situated closer to Haiti than Havana, Santiago de Cuba is distinct in its architecture and cultural vibe. Founded in 1514 as the second city in Cuba, its location was a crucial factor shaping this city's unique identity, steeped in Afro-Caribbean, entrepreneurial and rebel influences. You guessed it, the historic center is a UNESCO World Heritage Site.
Amazing sights
Which of Santiago de Cuba's many sights you choose to see depends on how much time you plan to spend here. Start by exploring around Parque Céspedes, with the cathedral, Casa de Don Diego Velázquez, Museo Municipal Emilio Bacardí Moreau and the sights along Calle Heredia and Calle Padre Pico.
You can continue by visiting historic sites like the Cuartel Moncada (Moncada army barracks) where you can get your fill on Fidel's much referred to, yet messy first attack on the Batista dictatorship. The museum inside tells the story of this historical moment and its aftermath. Then head Loma de San Juan, another historic place where the only land battle of the Spanish-Cuban-American war. Later you can head for the Plaza de la Revolución where Antonio Maceo is boldly represented in a dedicated monument.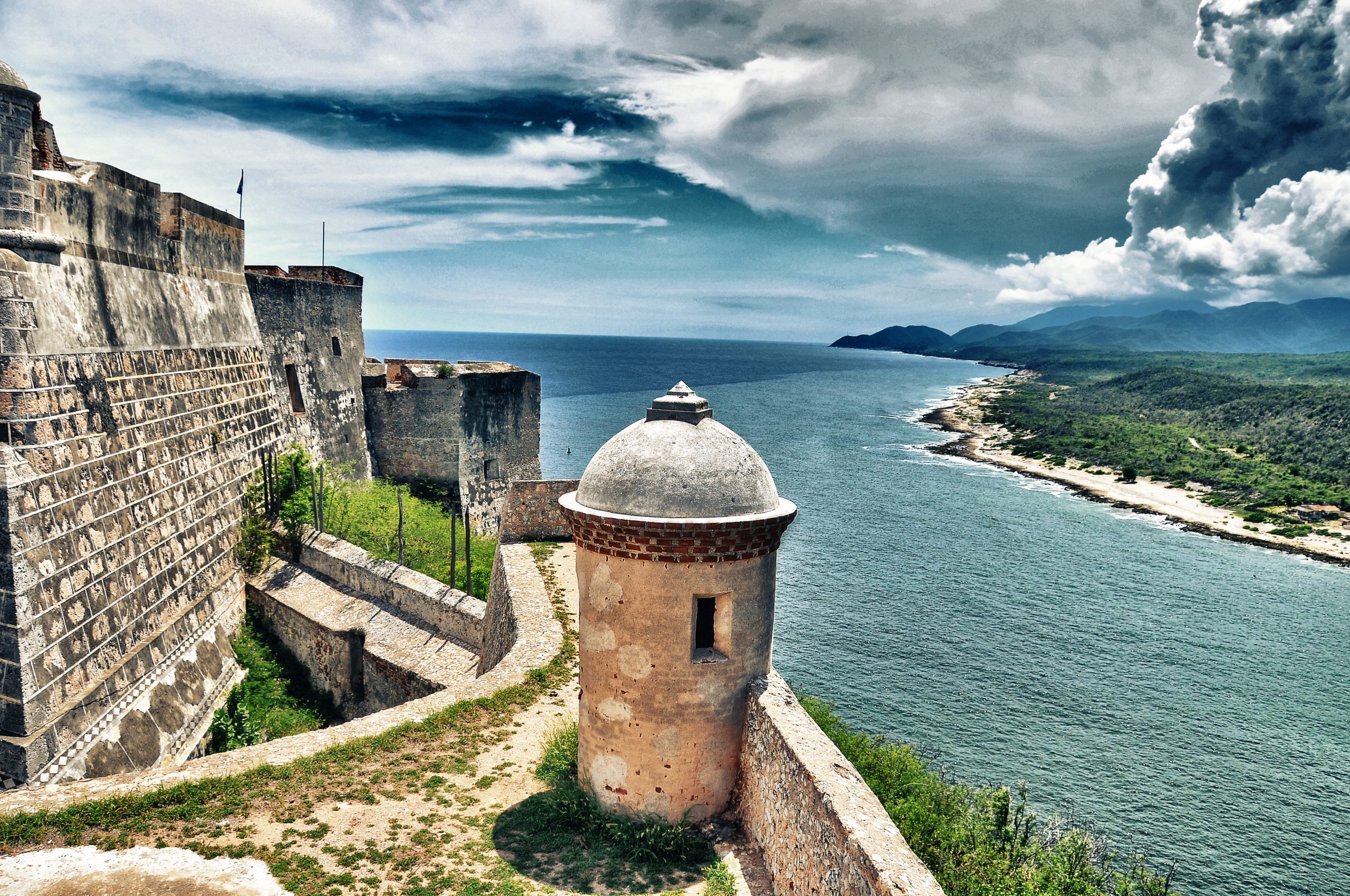 Revolutionary History
Visiting Santa Efigenia Cemetary is a must, it is the resting place of the nations heros like Fidel Castro, Jose Marti and Carlos Manuel de Cespedes. Another must is the most prestigious attraction, the Spanish fortress Castillo del Morro San Pedro de la Roca, a little outside of the city on a hilltop at the mouth of the bay of Santiago – A Unesco World Heritage site since 1997. The amazing views from the upper terrace show off Santiago's pristine coastline backed by the velvety Sierra Maestra.
The fort was designed in 1587 by famous Italian military engineer Juan Bautista Antonelli to protect Santiago from pillaging pirates. Today, the fort hosts the swashbuckling Museo de Piratería.  Linger for sunset and the cannon-firing ceremony. Or explore the Reparto Los Hoyos historic district, the Tumba Frances cultural center, or wander Reparto Vista Alegre, an upscale district with eclectic museums and much-faded mansions.
Enjoy beach time at Playa Siboney, combined with visits to Granjita Siboney and the Spanish-American War museum, plus Parque Baconao and Gran Piedra. An additional day grants time to head to Basilica del Cobre—Cuba's top religious shrine—and maybe a scenic drive west along the Caribbean shore to Chivírico.
Do you need more inspiration? Head over to our Travel Blog to get the juices flowing.