It really depends on what it is you would like to do in Cuba and how long time you have where you should visit.
Our favourite places are: Havana, Vinales, Soroa, Trinidad, Camaguey, Santiago de Cuba and Baracoa and many more all for different reasons…
Havana
Whilst it is not our favourite place to hang out in for longer period as we are not 'big city people', Havana still has plenty to look at. Old Havana is offering great history and architectural wonders. You can also go on a historical yet boozy discovery of Hemingway's favourite spots around town, or try one of the new funky bars and restaurants in Havana. This is also the place for the unforgettable and iconic Classic Car tours, and there are plenty of museums and sights to check out to learn more about Cuba's History.
What else is there to do? Plenty! Check this blog.
Vinales
If you are looking for peace and quiet away from the hustle and bustle of the big city, Vinales sure is your place. This magnificent natural rural setting with traditional agricultural fields of mainly tobacco, mesmerising mogotes and plenty of bush tracks is a perfect place for a Cuban adventure. It is hard to put in words the beauty of this place, with the natural flora and fauna being characterised by many local endemic species. Whilst during the day you can enjoy a slow pace, peace and quite, the night life here is a buzz, offering plenty of venues to enjoy a drink and a dance.
For a quiet little country town, you can do a lot here, read more about it here.
Soroa
Soroa is even smaller than Vinales. Perfect place to reground yourself whilst rediscovering the beauties of nature through visiting the local Orchid Garden, trekking to Salto de Soroa for a dip at the waterfall or discovering the endemic birds on one of the other walking treks. And when you are done reconnecting, you can enjoy a delicious home made meal  and Cuban hospitality at one of the local paladares, they will make you feel like a long lost relative returning home rather than a restaurant patron, it's a truly amazing experience.
Trinidad
Trinidad just has so much to offer that you definitely want to stay more than a day here to discover it all! From walking around the cobblestone streets discovering local history, craft markets and art galleries, to some or the best dance and music venues (gotta love the cave disco!) to a choice between an amazing Caribean beach or beautiful National Parks. Trinidad just has it all.
My favourite place ever. Don't think I have captured all the things you can experience here yet, but you get some more of an idea in this blog.
Camaguey
The art and culture shine bright in Camaguey. It is home to famous poets, artists, and musicians, as well as several highly regarded art and dance schools. It is also the home to the National Ballet of Camaguey, the second most important ballet company in Cuba, you can watch their performance if you come at the right time.
Camagüey has a healthy and vibrant nightlife. There is a scattering of rum bars dotted around the winding streets, as well as cinemas, cafes, theatres, clubs, jazz bars, cabaret shows and more.
Certainly is one of the main art centres of Cuba, to learn more about it, click here.
Santiago de Cuba
Santiago de Cuba is an amazing historical centre with Afro-Cuban culture as well as many firsts… Don Facundo Bacardí based his first-ever rum factory here, much of Cuba's traditional music was birthed here, and the energy level is high despite the often debilitating heat. The oldest building in Cuba, El Morro Castle, is here, plus the graves of national hero José Martí and Fidel Castro. Also, Cuba's hottest carnival is held here each July.
Another cultural hub full of wonders. Learn more about it here.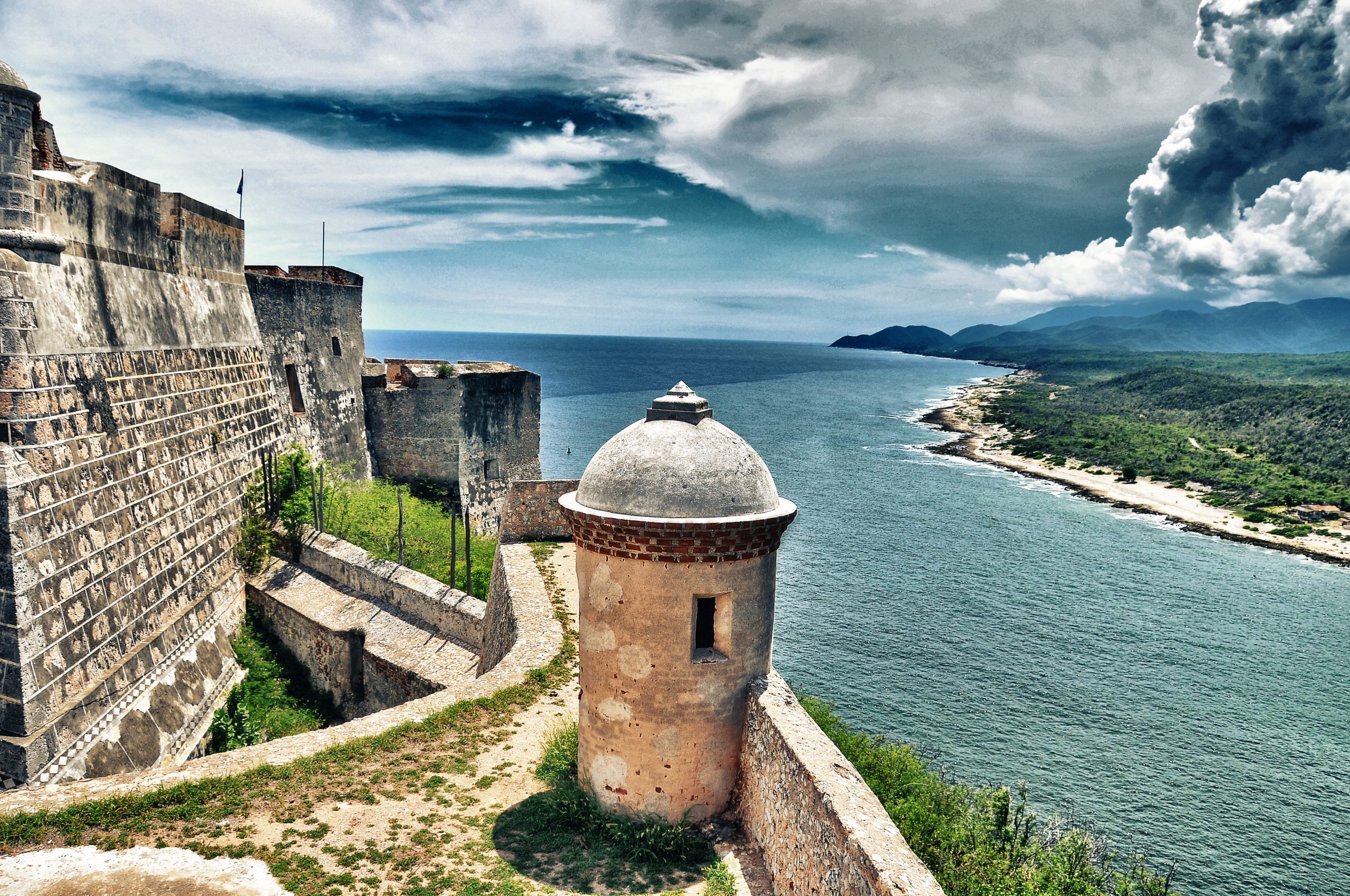 Baracoa
Columbus was the first Westerner to be seduced by Baracoa. No wonder! The hills are covered with royal palms, chocolate trees and coffee bushes, and the wildlife wins world records (for being the smallest, but nevertheless), you can climb mountains, swim in cool, pristine rivers, bathe on beaches, end explore Indian remains. There are also caves, waterfalls and coconut groves, making this destination a hidden gem for travellers and a veritable paradise nature lovers.
This one is hidden and a bit of an effort to get to, all I can say is that it's well worth the effort! Why? Find out here!
And there are many others like Las Terrazas, Playa Larga, Playa Giron and some national parks in between. Cuba is just full of wonders!
Join us on one of our Small Group Tours to discover this amazing island paradise!